Guetheray – studio with finest of terraces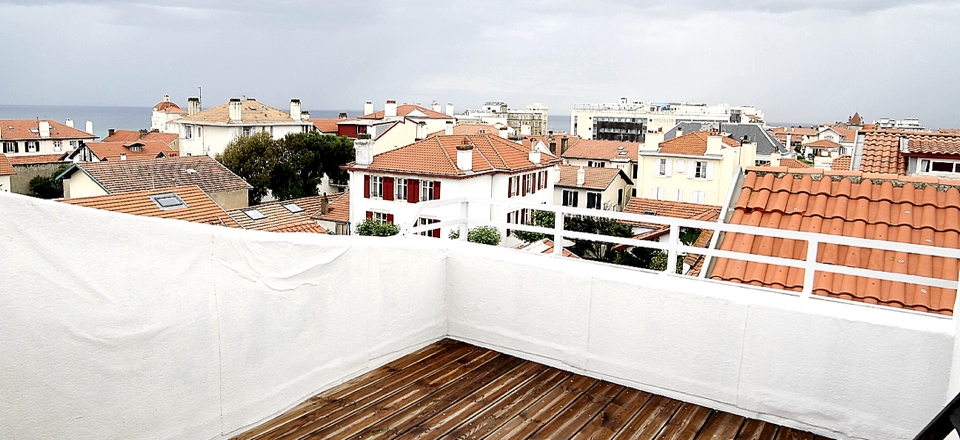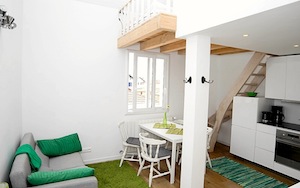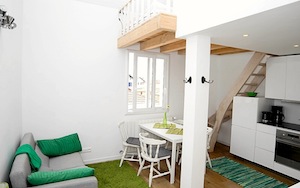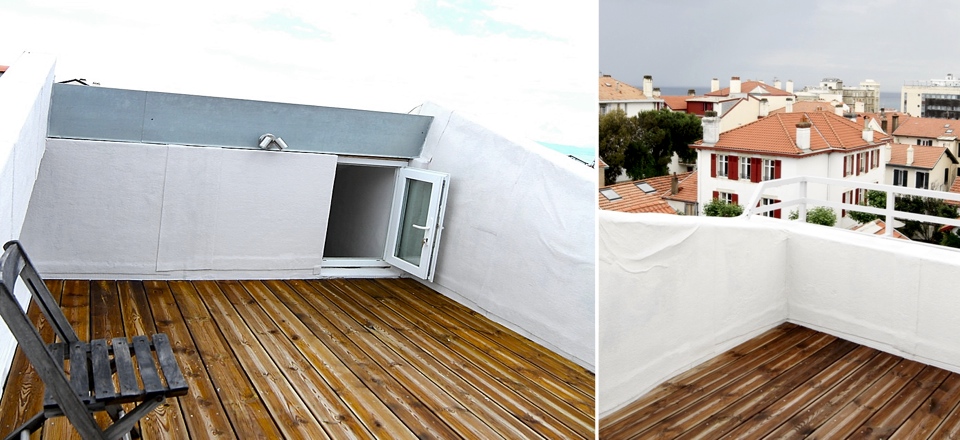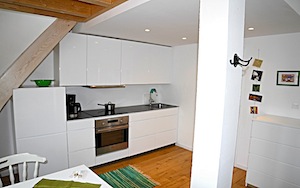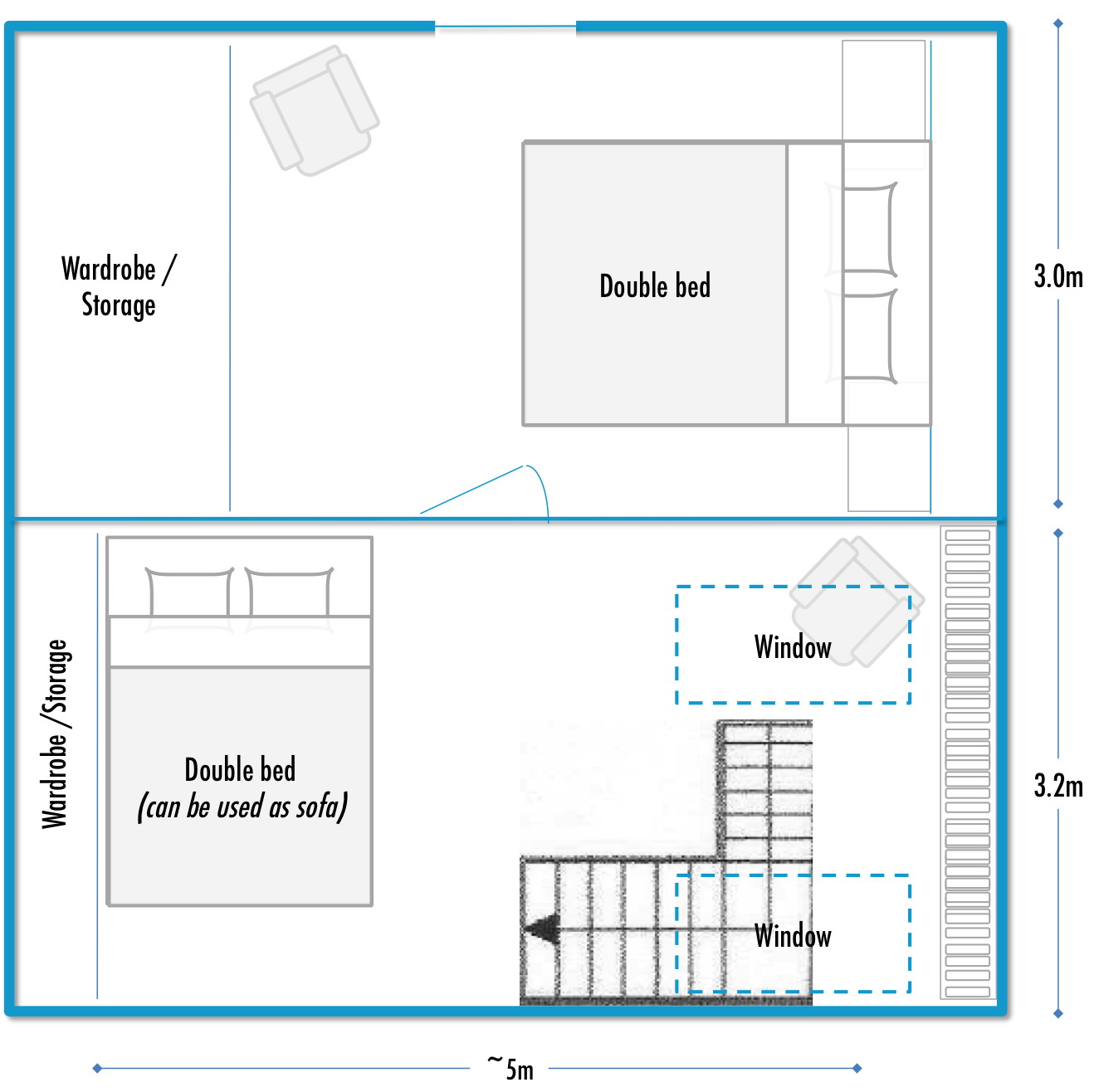 Guetheray top studio kitchen






Guetheray is our finest studio. Its entrance is on the second floor. On the third floor is the main room and above it a separate sleeping mezzanine and the largest roof top terrace in the whole block. Watch the sun set over the ocean or just enjoy the roof top scenery with a glass of wine.
The studio starts already on the second floor of the studio house with a stairway suitable for shoes and clothes. Before entering the main room a double wardrobe is located. The main room has a sofa bed, if staying more than two, an area for eating as well as kitchen and bathroom. Above the main room the mezzanine holds a double bed just under the roof. Next to it, the entrance to the beautiful terrace.
The kitchen is fully equipped with oven, freezer and washing machine – so it is easy to cook for a feast. On the ground floor there is a surf room with room for your boards and wet suits as well as a washing machine and tumble dryer. In all we like its functionality and style and with the terrace we believe it is one of the best studios in the area.
Quick facts
Up to 4 people
Studio/ 35 m2
10 m2 terrace
Dish washer
Close to city and beach
From 410 EUR